What Should You Do? And What shouldn't you do at Haridwar City
Haridwar, the holy city is one of the most renowned pilgrimage centers in India.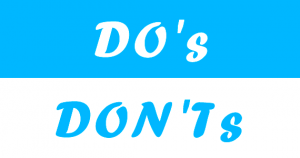 Temples dedicated to Goddess Shakti such as mansa devi, maya devi, chandi devi get crowded during navratras, so if you are visiting these temples during this time start early. Trek offers good view but beware of monkeys while climbing down.
Avoid getting in river Ganga during rains or winter it might be risky.
Take care of belongings while taking dip at the Ghats.
Avoid non-vegetarian food and alcoholic beverages as this is a very religious place.
Haridwar street food are renowned especially sabzi poori at Mohan ji puri wala, kachusris ar kashyap kachori wala, sweets at Prachin Mathura walo ki dukan.
Don't Pay extra money to auto rickshaw before sitting in auto rickshaw always ask the payment that how much they will charge and ask the distance and price list. If you don't know then ask any local citizen that how much you should to pay to reach your destination.

Haridwar City – "Gateway of Heaven"