Uttrakhand is known as Devbhoomi (home of God) and Haridwar is the entrance of this residence. Haridwar is mentioned in many holy books like Purans, Upanishads, Mahabharata and in the Vanaparva chapter as well. In accordance with the Archaeological study, the terracotta culture subsisted here during 1700 BC and 1800 BC. In Mahabharata, it has been stated as Gangadwar. A Chinese traveler Huan Tsang visited India in 629 AD during the kingdom of king Harsavardhan and mentioned Haridwar as 'Mo Yu Lo'. Haridwar is also said to be visited by to the Central Asian conqueror Timur Lang (1336–1405) on 13 January 1399. Guru Nanak (first Sikh Guru) Took a bath at Kushwana Ghat on Baisakhi in 504 AD.
Haridwar is referring as Maya  in Ain-e-Akbari (Biography of Akbar by Abul Fazal). Man Singh (King of Amber) renovated the Ghats of Hari ki Pauri. After his death, Mughal Emporer Akbar himself is said to have immersed his ashes in Braham Kund.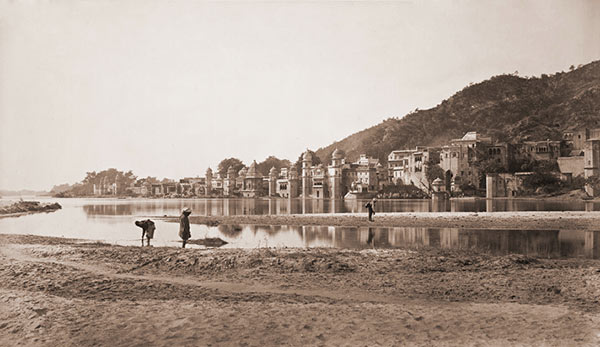 HARI KI PAURI
Hari ki Pauri (pairi) is the place where Nectar (Amrit) was sprinkled during the clash among Deities and Devils. In accordance with Hindu myths, one who takes a dip on Mahakumbh at Hari ki Pauri achieves the heaven after death. Over 100 million pilgrims have a holy dip in the Ganges (the second largest river in India) on MAHAKUMBH (the biggest serene gathering) after fluctuation of every twelve years and partly after six years at Braham Kund. It is also called Hari ki Pairi that means stairs.  These stairs were made by  King Vikramaditya to honor his brother Bharthari in the 1st century BC. Although there are many Ghats near Hari ki Pauri yet it needs to be renovated every year due to a gigantic crowd.
Kankhal a place known by Daksheswara Mahadev
Kankhal is one of the five Tirthas in Haridwar which is visited by the pilgrims to admire the consecrated temple of Daksheswara Mahadev. According to the mythological story, Sati's father Daksh organized a Yagya at this place. Everyone was invited on this occasion excluding Lord Shiva. It hurt Sati and she fired herself in the altar of Yagya. The king Daksh was punished afterward by Veerbhadra.  Kankhal is mentioned in Mahabharata as Kanakhala. This place is also said to be the tapassthali of the great sage Sanatkumar. Sri Ramkrishna temple, Anandamayi ma  Samadhi temple,  Abheda Ganga Mayya Asramare, Dera Baba Dargah Singh ji, Gurudwara and Gurukul Kangri University are Some other places to visit Kankhal.