Allinharidwar motive to provide the best information to our visitors. With the help or our website they can easily track their locations, Nearest Shopping Mall, Hospitals, Coaching Classes, Cinema Hall, means all about the information you could find in one way that is Allinharidwar Provide.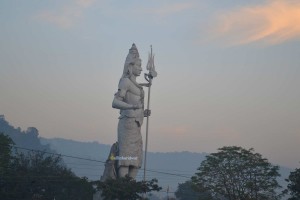 HARIDWAR
 Haridwar means
 The gateway of Lord Vishnu's abode Badrinath
 The gateway of Lord Siva's abode Kedarnath
  Mahakumbh
   Kankhal
All in Hardwar is said to be one of the four sacred places in India where Mahakumbh is organized after alternation of every twelve years.
Haridwar is the entryway to Badrinath, so it is called Haridwar and it is the entryway to Kedarnath so it is called Hardwar. Haridwar is situated in the foothills of Shivalik (Himalayas) and the four main pilgrimage sites of Hindus Badrinath, Kedarnath, Gangotri, and Yamunotri are directly linked with Haridwar city.