"HAR HAR MAHADEV"
Welcome to Haridwar Kawad Yatra 2019
Haridwar Kanwar Mela going to Starts from June till 30th July 2019
(काँवर यात्रा or कांवड़ यात्रा ) Kaavand or Kanwar Yatra, is annual pilgrimage journey of Lord Shiva's Devotes, which begin from Gomukh or Gangotri, from where devotes fetch the holy water of Ganges in small pots and carry it, to Neelkanth. There it is offered to lord Shiva. This yatra takes place in the month of shravan (saavan) which falls in, July-August, in Hindu calendar.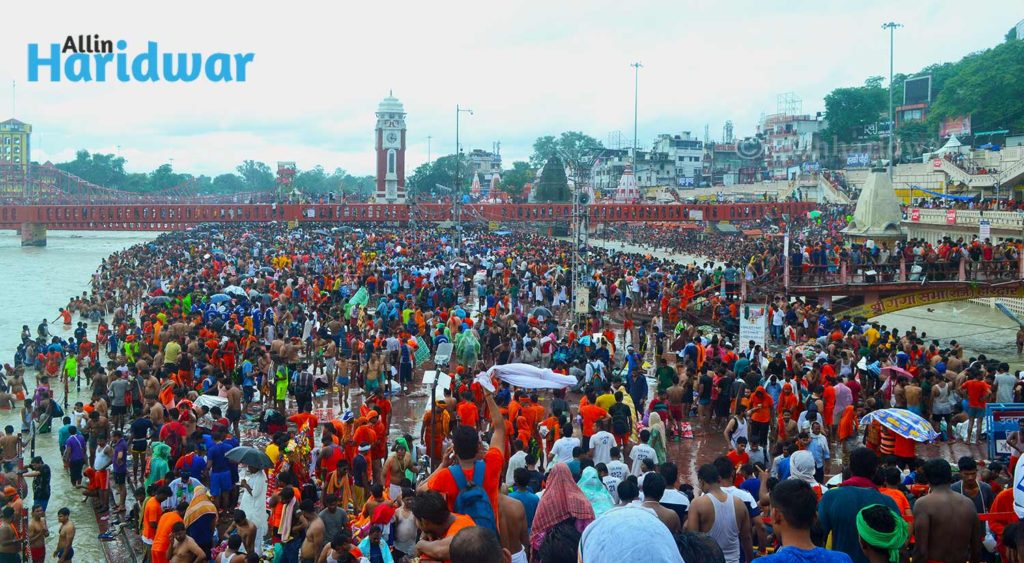 This holy yatra was taken by the saints and holy sages in early days, which later got an addition of elderly people, who used to pilgrim every year, but now hundreds and thousands of people, from Delhi, Uttar Pradesh, Haryana, Rajasthan, Punjab, Bihar, Jharkhand, Chhattisgarh and Madhya Pradesh, of young to old age, including woman and sometimes children, has started participating in Yatra, and kanwar mela. On their way, the kanwariyas chant 'BOL BAM, BAM BAM', 'BAM BAM BHOLE or HAR HAR MAHADEV' together.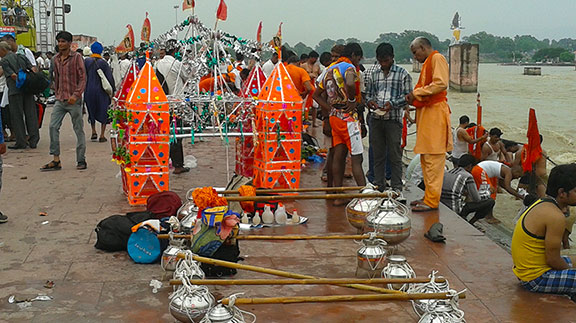 Kanwar or Kavad
The kavad or kanwar is a pole or bamboo with two water pots tied on either side. This is kept on the shoulder as the devotees walk toward their destination. These devotees because of carrying this kanvars on their shoulders are called Kanvariyas. The festival run during the monsoon month shraawan (July – august ).
When Haridwar City Tide With Saffron Color
In the Hindu blessed month of Shravan, are also known by Saavan, one can recognize the streets and parkways in north India specked with Shiva lovers in saffron shading, strolling truly towards their destination, singing bhajans committed to Shiva, one of the Gods of the Holy Trinity. This year, the Yatra going to start July and will keep going for two weeks, coming full circle on August.
 Story behind kaanwar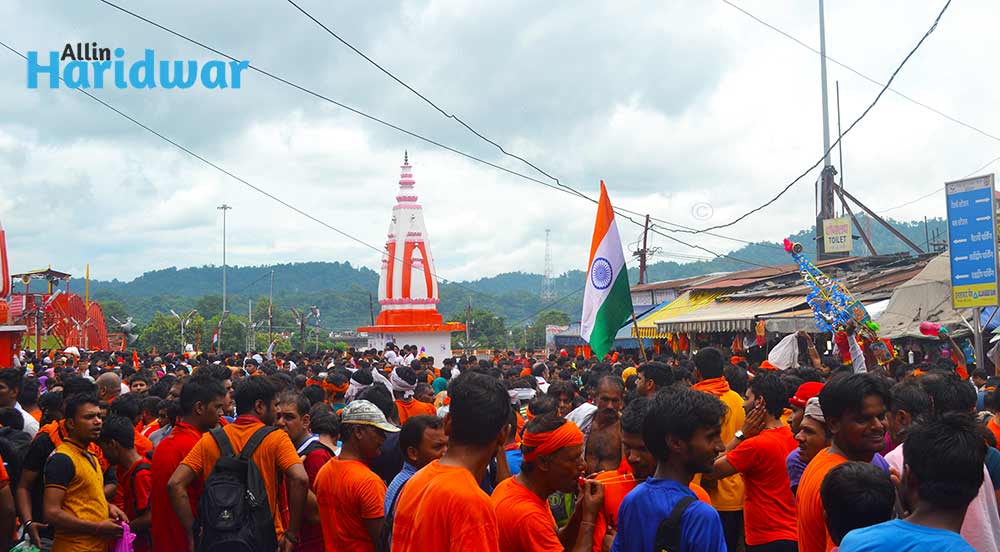 According to Puranas, during ocean churning, samundra manthan, which took place in the month of Shravan or Saawan, fourteen kinds of rubies came out of it, which were distributed among gods and demons, leaving the halahal (poison) behind, which was consumed by Lord Shiva, and stored in his throat, giving him name of Neelkanth ( meaning blue throat).
It is believed that the king of demons Raavan, offered Shiva holy water of Ganges, which lessen the effect of poison, and similarly, it is offered by the gods as well.
This Year Sawan Shivaratri date is 30th July 2019
Note:
This Year to the traffic from Delhi to Dehradun, Rishikesh, Roorkee and Haridwar highway has been shifted to alternative routes so plan your journey accordingly..
Kawad Mela 2018 Haridwar Uttarakhand Route Plan….. Soon we will upload new route plan for kanwar mela 2019 in Haridwar.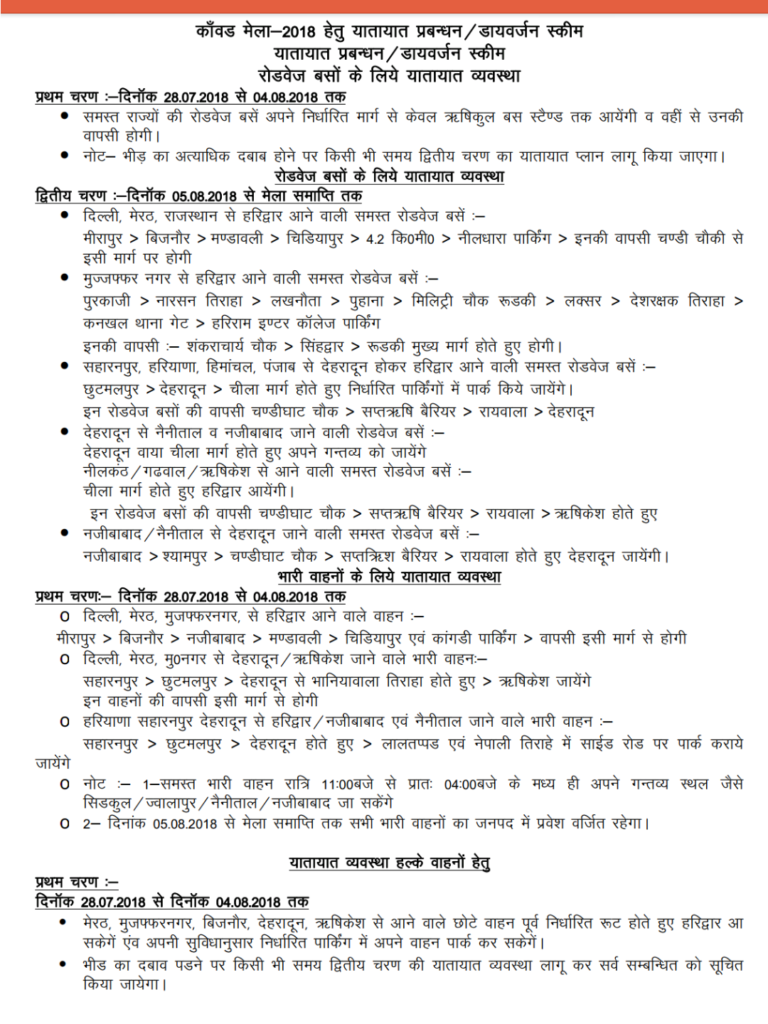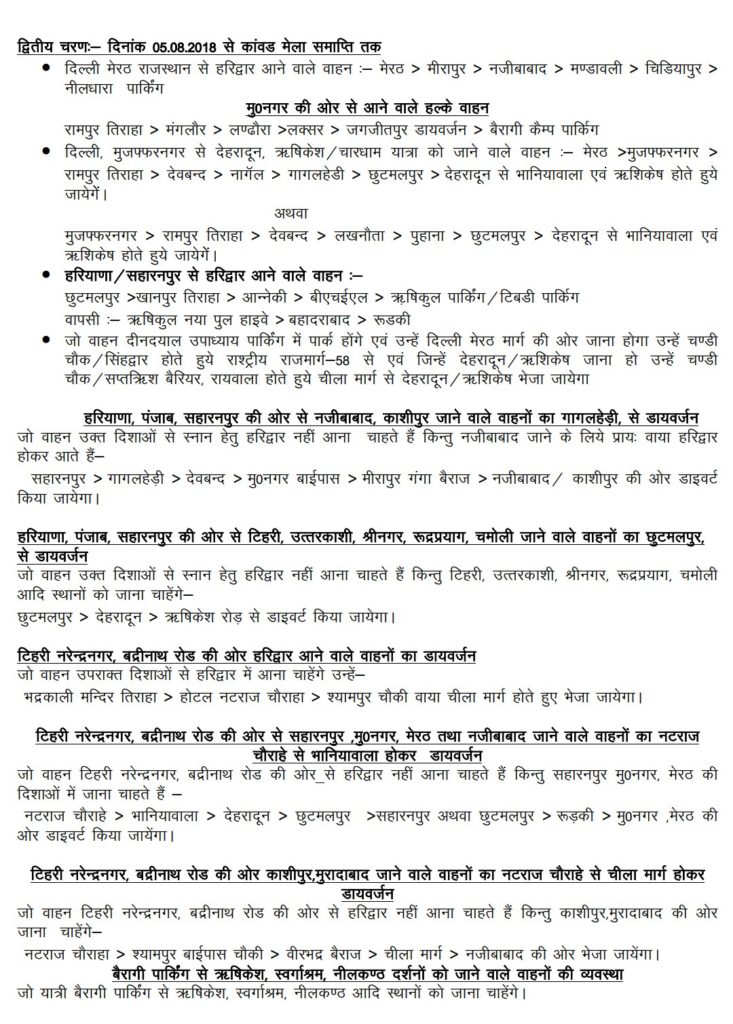 Special Note: Keep Clean Mother Ganga & Beautiful Haridwar City (माँ गंगा जी और हरिद्वार शहर को स्वच्छ बनाए रखें )